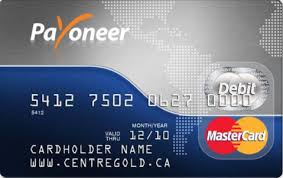 Pioneer authorities are blocking all Pioneer prepaid MasterCard. The Financial Conduct Authority of the United Kingdom (FCA)
The UK has banned all financial activities, including Wirecard Solutions Limited. UK company German company Wirecard
Applied last Thursday to show their indigestion as a branch of the AG.
This has created problems for all Pioneer prepaid MasterCard users. Because these cards are allocated by Wirecard UK.
German payment processor and financial services provider Wirecard AG filed for bankruptcy on the Frankfurt Stock Exchange on June 25.
The company has been accused of a 200 million scam.
Former CEO Marker Brown was also arrested in the incident. News of the fall of Wirecard AG has spread around the world.
Wirecard UK is primarily regulated by the FCA. They approve e-money services on prepaid cards. Friday FCA Wirecard
Imposed multiple sanctions against the UK. The company manages its activities as well as disposes of any assets or funds
I Will not be able to.
All Pioneer users in the country and abroad are facing problems due to the closure of prepaid card activities.
A Pioneer blog post states,
We believe in the transparency of Pioneer. Pioneer has taken appropriate measures to protect users' money.
Users have no reason to worry.
Pioneer says prepaid card users will no longer be able to temporarily withdraw money or make new payments.
Most of Pioneer's money won't be affected. Pioneer is working to add other options in this case.
Pioneer is very popular among online work or freelancers. Freelancer.com, Fiber, for Pilien Platform
Get Online Images, Upwork, 99 Design, People Our People, Topcoder, Envato, and other online marketplaces.
This problem with Wirecard's has also affected local freelancers. Many use Pioneer prepaid MasterCard.
Since yesterday, many have talked about the problem of raising money.
Freelancer and online entrepreneur Jewel Rana says those who make money on prepaid cards from customers and the market
They can't make money on the card. Everything has been frozen for card users.
The biggest problem is getting subscription services. There is a big problem in taking all the activities online through the card.
Again many are stuck with money. Due to the lack of PayPal facility, many people use Pioneer cards online internationally
By shopping. Everyone is at risk of getting stuck on the card.